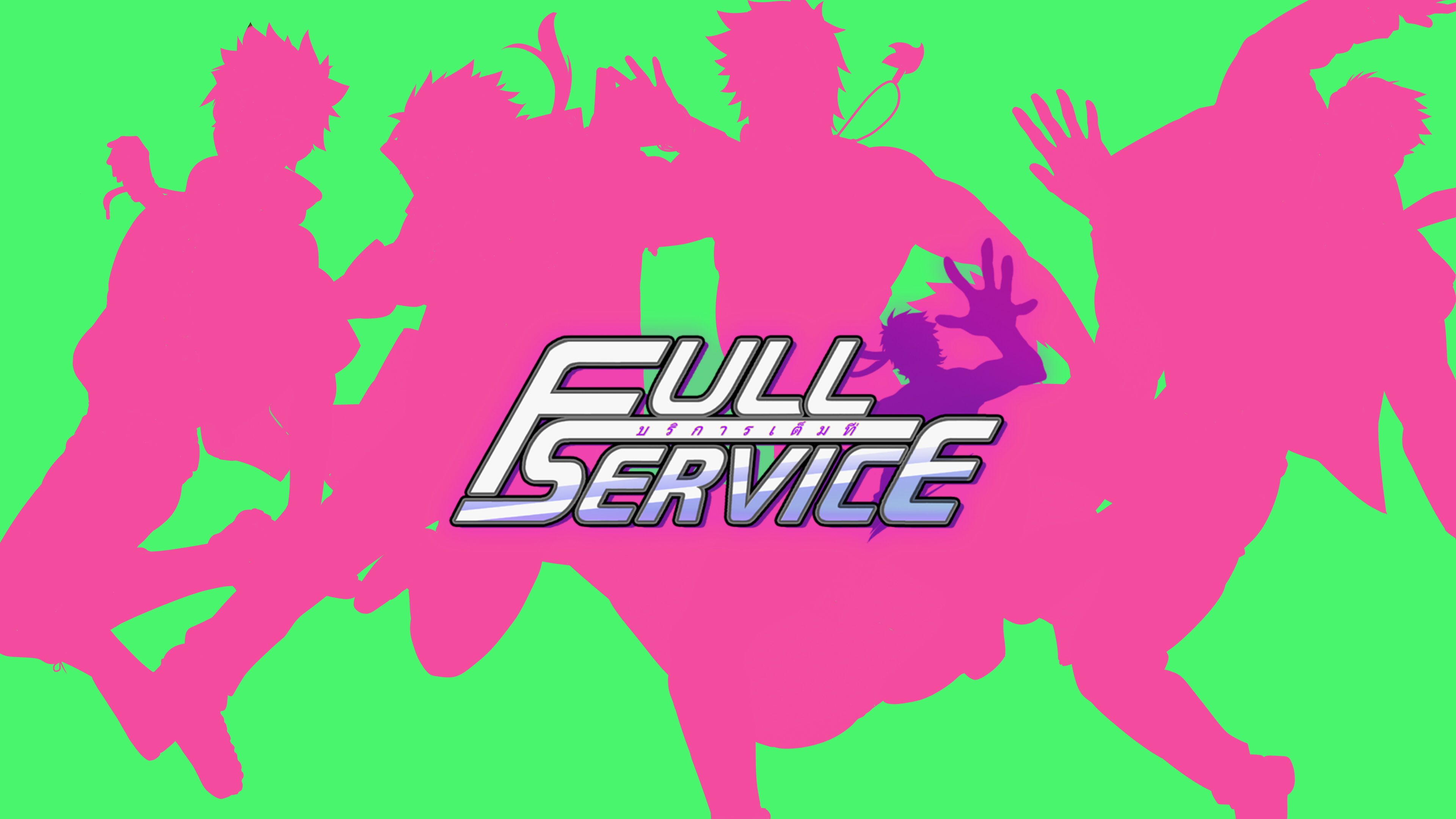 Full Service (NSFW Visual Novel)
Changelog 'FullService Release 1.1 PC' + FAQ
---
Hello, Masters~!
It's been quite an eventful launch for Full Service, and we appreciate everyone's support so far! We'd like to thank the community for helping us also identify game breaking bugs on launch. So for this update, we're going to address some of them to improve everyone's experience!
Please redownload the game!
Changelog (2020/02/24)
Fixed a bug when going out with Okan where the game crashed due to the incorrect sprite being set.
Fixed a bug in the secret route where the game crashed due to the incorrect sprite being set.
Fixed a visual glitch in Lenga's Perfect End where an image appeared on the screen and did not disappear when it should have disappeared.
Fixed certain CGs not appearing in the gallery.
Fixed a background inconsistency in the post-game initial story where the restaurant BG appeared in a scene with the bartender when it was always the café BG before.
Fixed a bug in the game's general Bad Ending where the story continued after it when it should have ended.
Fixed a bug in which the skip button not being available after rolling Kachapon.
Fixed a bug in which the quick menu disappeared after exiting Kachapon without rolling.
Attempted to optimize game code to fix performance issues.
Nerfed the amount of money you could get in the minigame by half, due to reports that you could stockpile too much of it too easily.
Made Oki/Okan available in more days in the 6th and 7th week, due to reports that it was too difficult to raise their affection enough to invite them to Rald's party.
Added missing item (chocolate) to the gifts.
Attempted to fix a bug that was causing random crashes and breaking game flow during the free phase.
Added a Heart HUD Element that indicates you current heart level with a character.
Removed wrong art being displayed at a secret ending.
Fixed a crash that happened when checking one of Keoni's CGs in the gallery.
Other minor bugfixes.
We are also aware that the log button prompts to quit the game. There's no log functionality implemented at the moment - it actually wasn't planned - but we'll add it in a future update.
Mind that some updates may break old game saves, and though this one in particular shouldn't, if you face problem loading old game saves, we recommend you to start the game from the beginning.
Note: For gallery related bugs, please go through the scenes again to unlock them.
Changelog (2020/02/25)
Due to some feedback, we added another update.
Fixed bug in which sprites wouldn't light up when characters were talking during invitation event.
Fixed a crash in Lenga's Perfect End.
Fixed crash in the secret route's ending.
Fixed crash happening when you went back to main menu in certain parts of the free time session.
Fixed a CG showing for more time than needed in Remi's last Heart Event.
Fixed a crash that happened when hovering chocolate in the gifts screen.
Added an option to enable/disable the minigame in the config menu. Disabling it will disable even the "Yes/No" prompt, while enabling would make the prompt appear like usual and lead you to the minigame if you select "Yes".
Other minor bugfixes.
Changelog (2020/02/26)
Actually fixed the Bad Ending not ending when it should this time.
Fixed a little text display bug in the night before Schwarz Party if you didn't invite anyone.
Added a functionality to the gallery: now you can go to the next or previous pages using arrow keys.
Fixed some more bugs of CGs not showing.
Added a CG and a hovering FX to the Secret End.
Fixed some more CGs not being displayed in the gallery.
Change the cursor for a new one that blends less with the backgrounds.
Other minor bugfixes.
Additional Note: The After Story CGs are already registered in the gallery, but cannot be unlocked yet. They will be unlockable once the update with the After Stories rolls around. So only report CGs not unlocking in the gallery if you go through a scene and it doesn't show there.
Frequently Asked Questions
We've been receiving questions as well and have opened a Frequently Asked Questions section through our zendesk!
https://herculion.zendesk.com/hc/en-us

If you have issues loading your game, or issues with other matters, please check through the FaQ first.
You may click Full Service Orders for issues about your order, or Technical Questions if it 's about how to run your game.

New Full Service Orders Articles:
New Technical Questions Articles:
Files
Full Service Windows + Linux
1 GB
Get Full Service (NSFW Visual Novel)