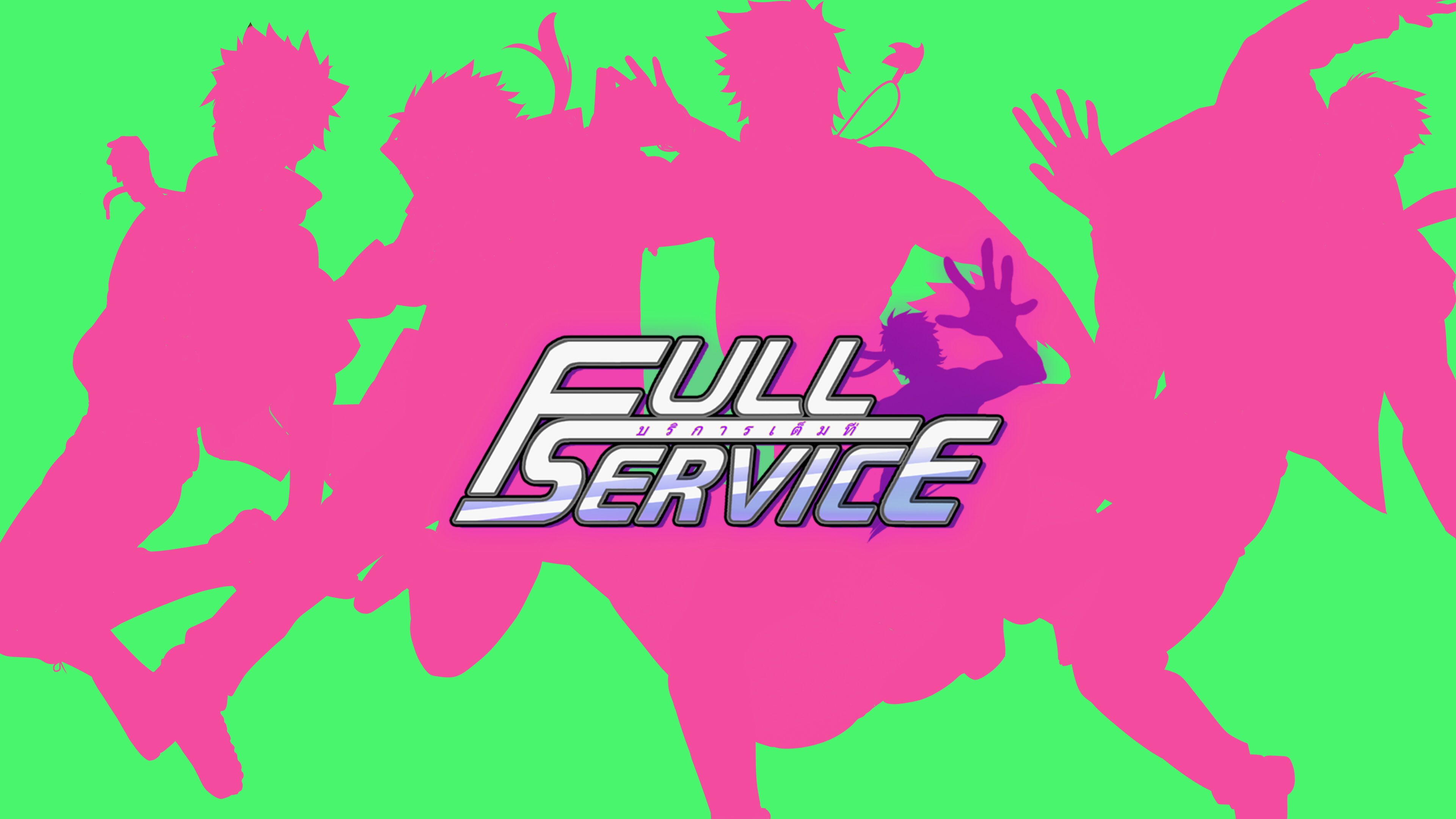 Full Service (NSFW Visual Novel)
Updating Your Game (Using Itch.io App or Website)
---
People have been asking us how to update the game, so here is a tutorial.
FIRST, have an account on itch.io
It's important to link your game to your account, so that you'll be updated to our blog posts and anything new we'll be posting.
If you bought the game before, without creating an account then you can still claim your game through the following steps: https://itch.io/docs/buying/already-bought
Once you've linked your account, go do the following steps:
Using the Itch.io App To Update
Itch.io has an app you can use that automatically keep your game updated. You may download it here: https://itch.io/app
1. Go to Library, select Full Service Game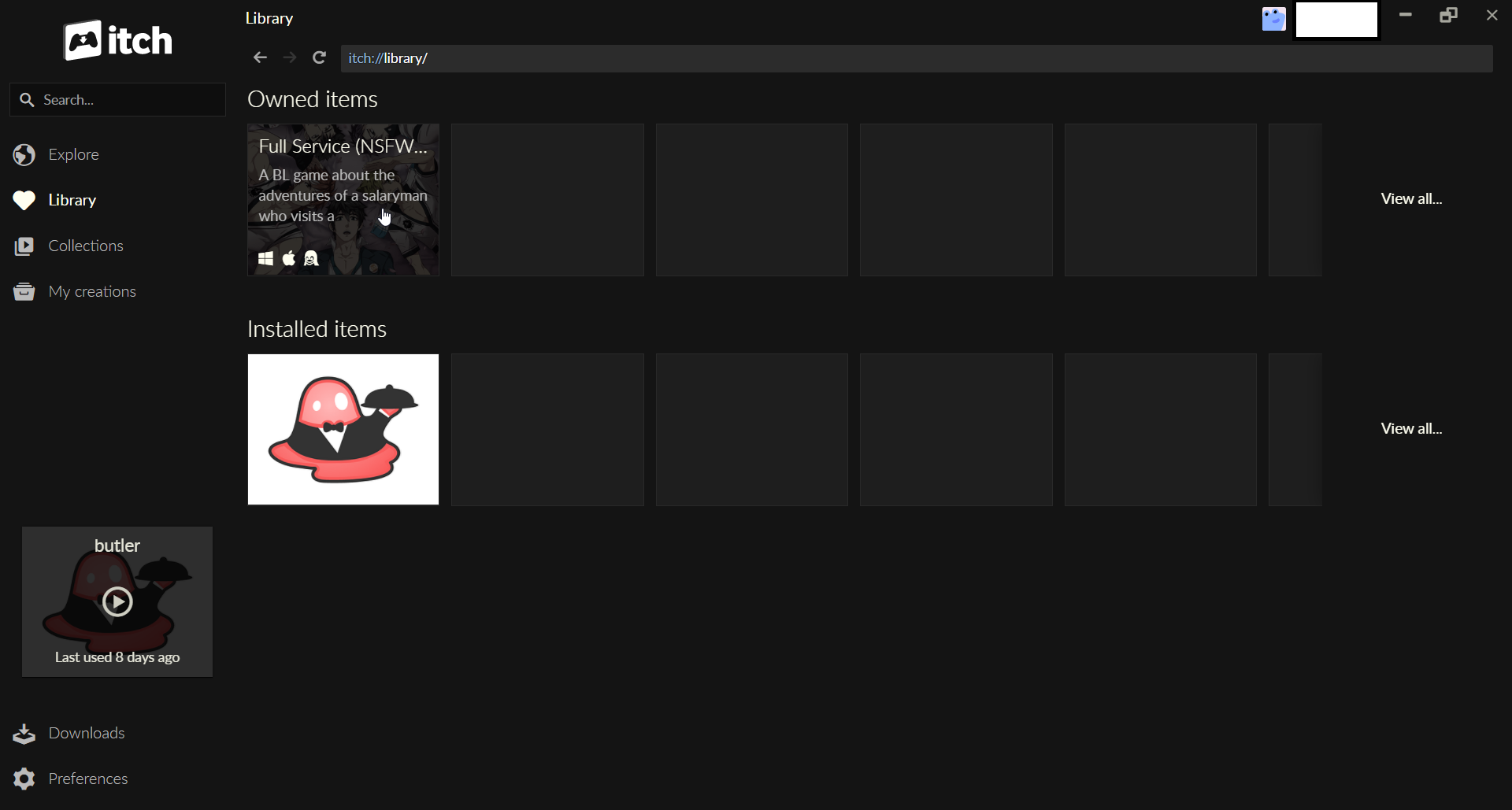 2. Install the Game if you haven't!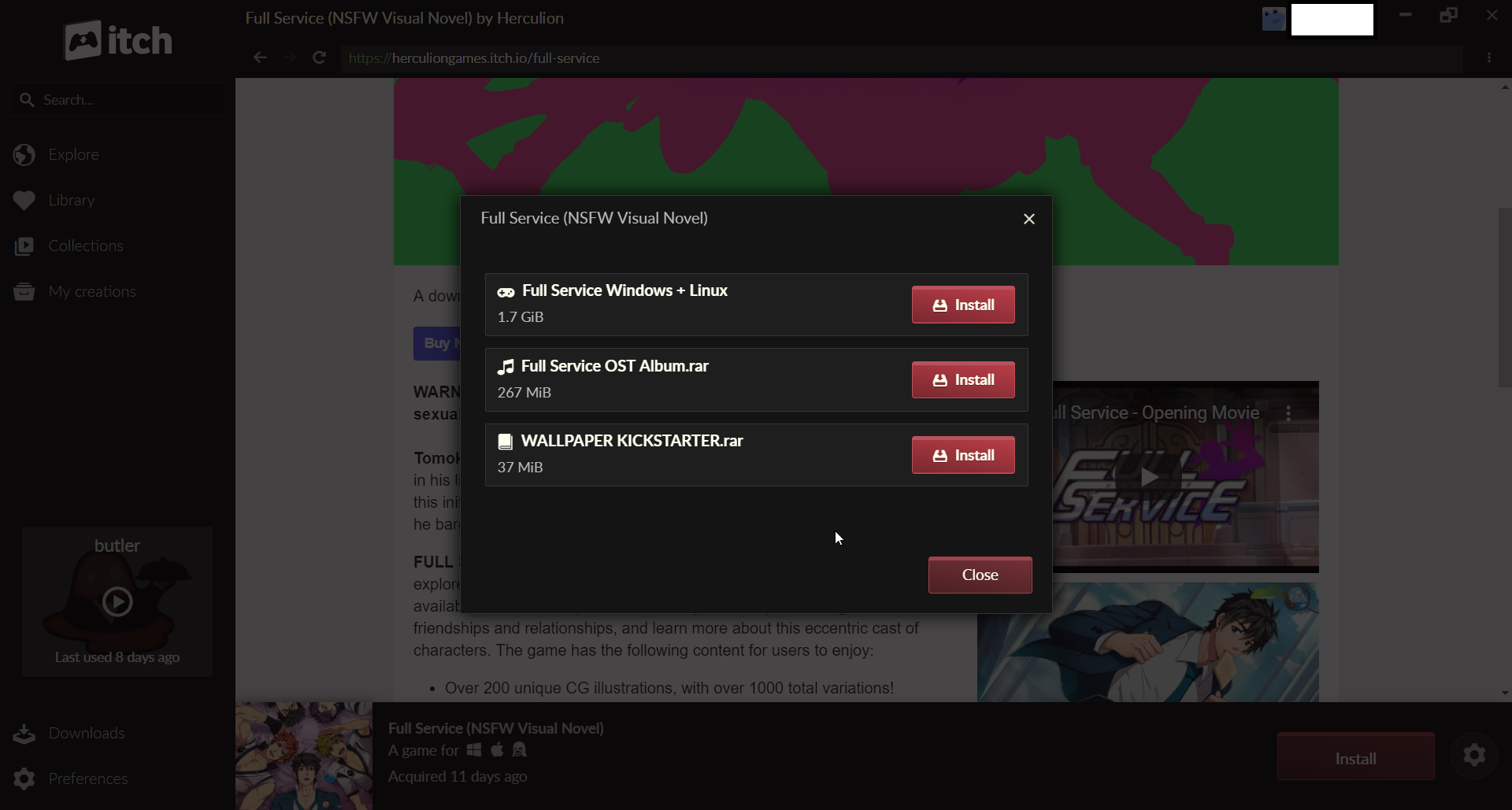 To check for updates, Just simply click the Gear icon on the lower left, and you'll see the Manage buttons for the files you have!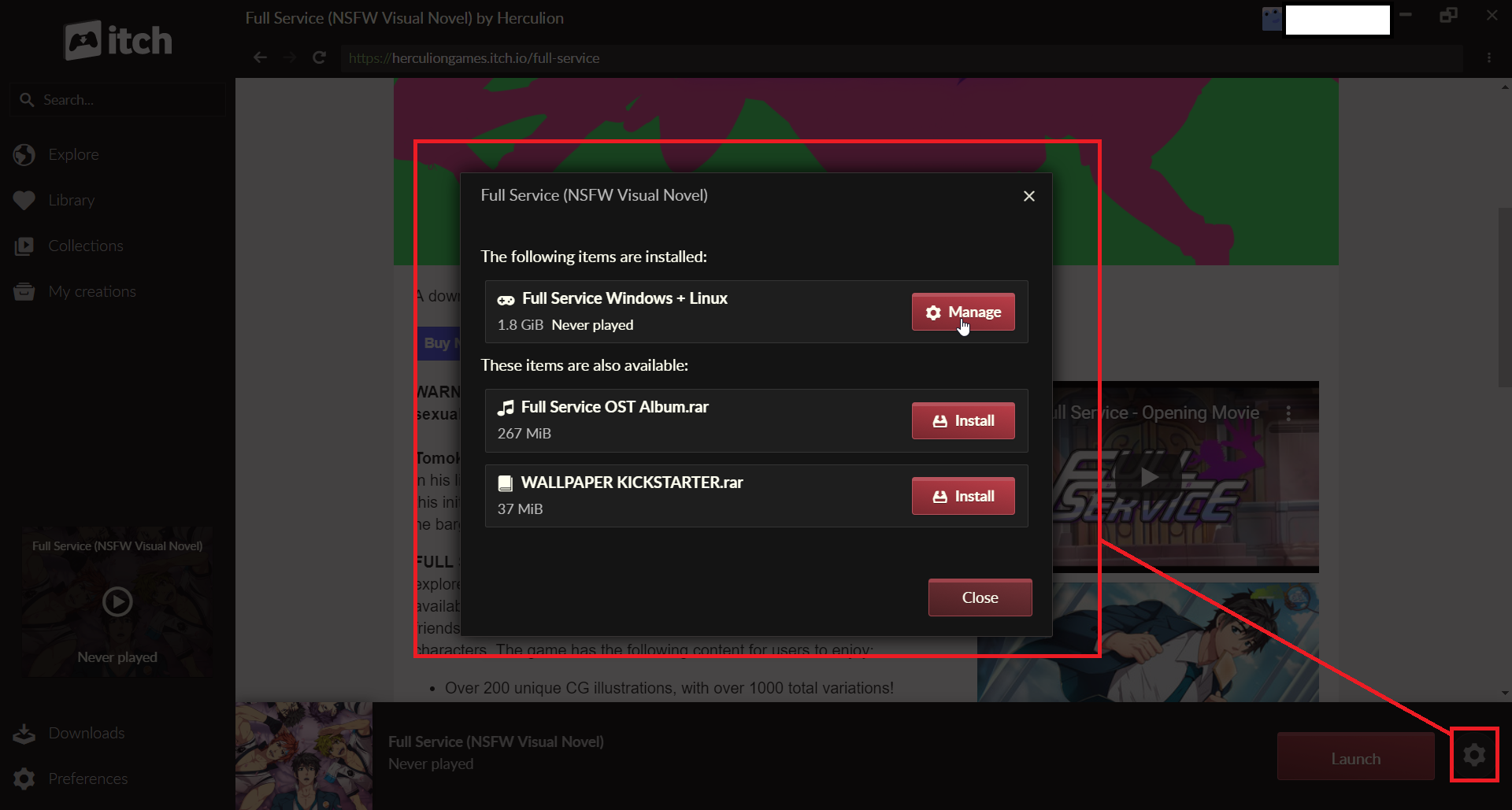 Then click "Check for Update"!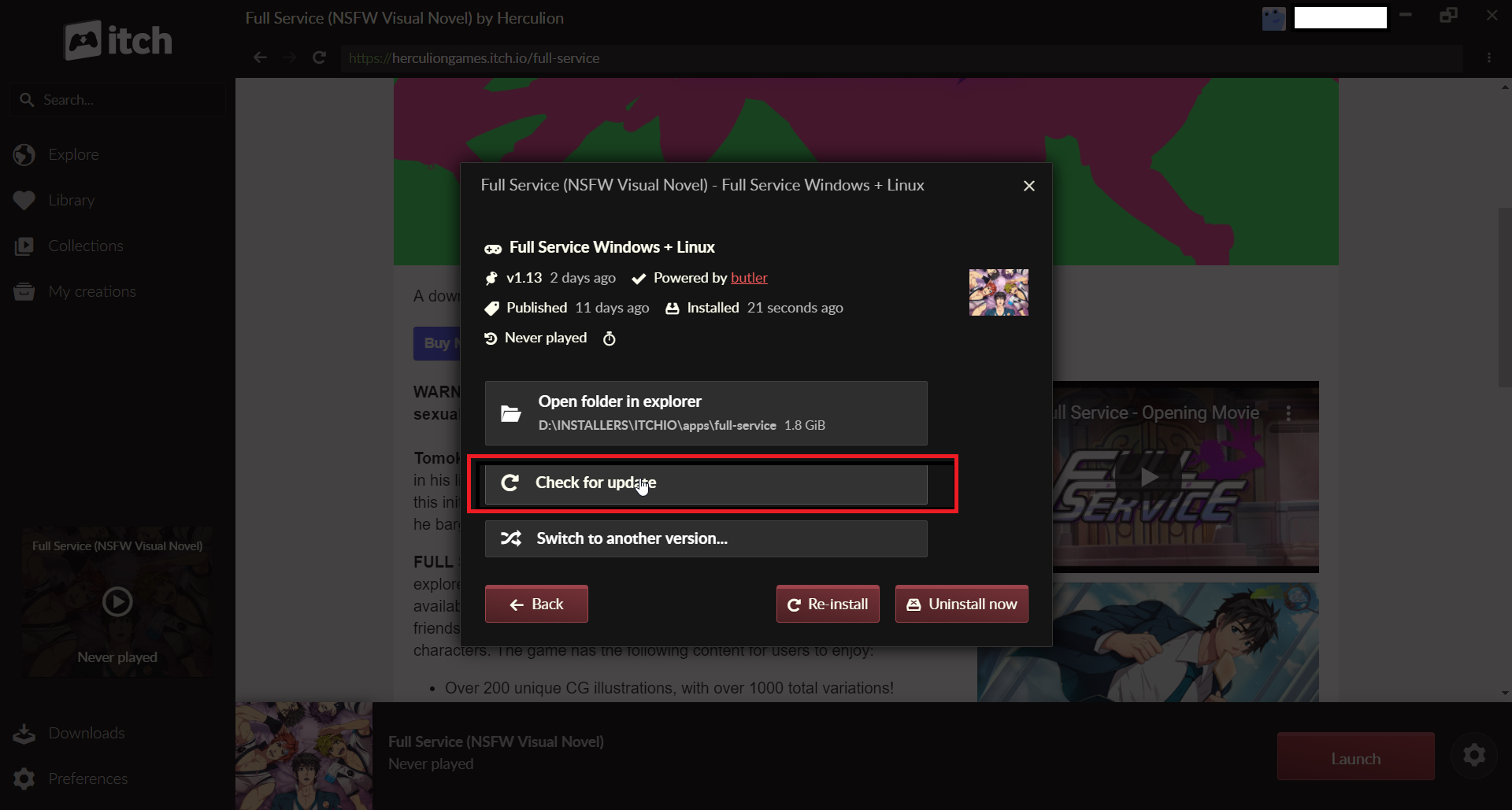 Using the Website To Update
The website doesn't update your game automatically, but think of it as an alternative way to get the files you need.
If you prefer this method, follow the next steps:
1. Go To "My Library"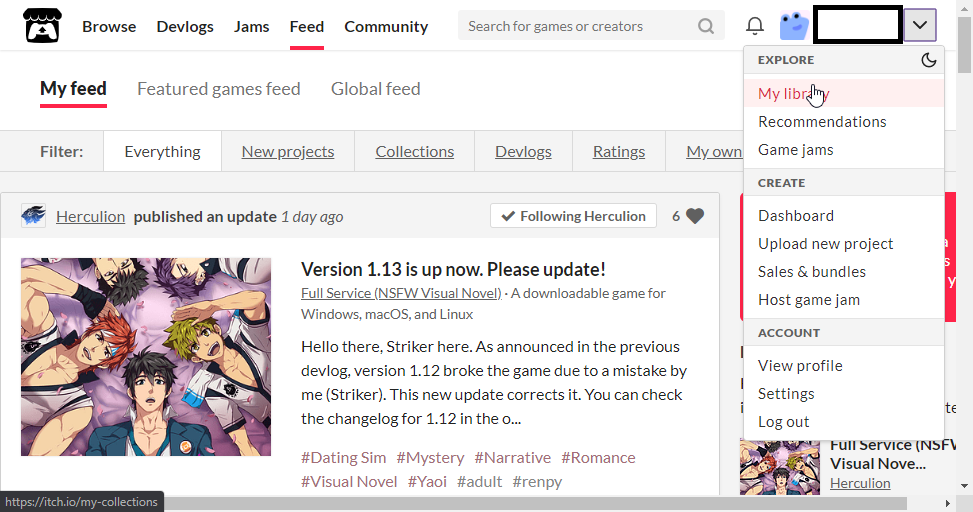 2. Find Full Service, and click Download.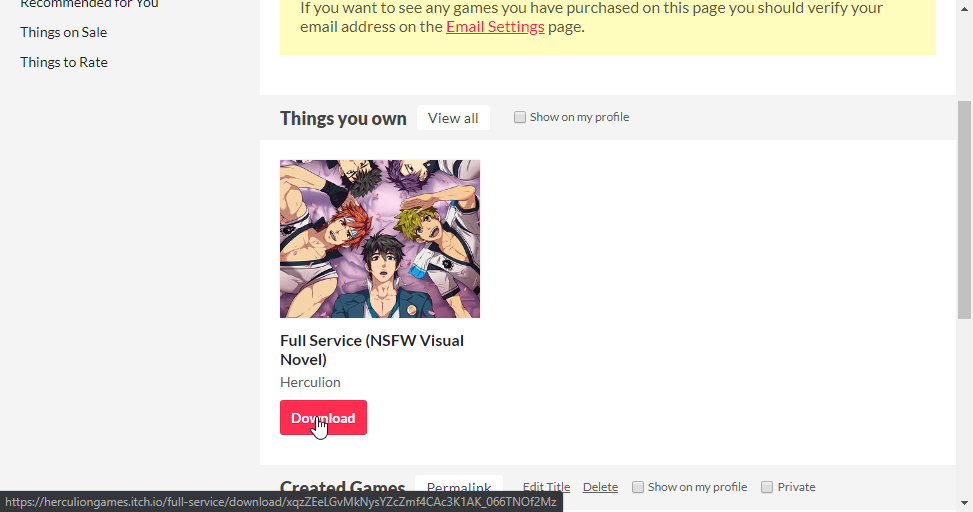 3. Download the zip files you need.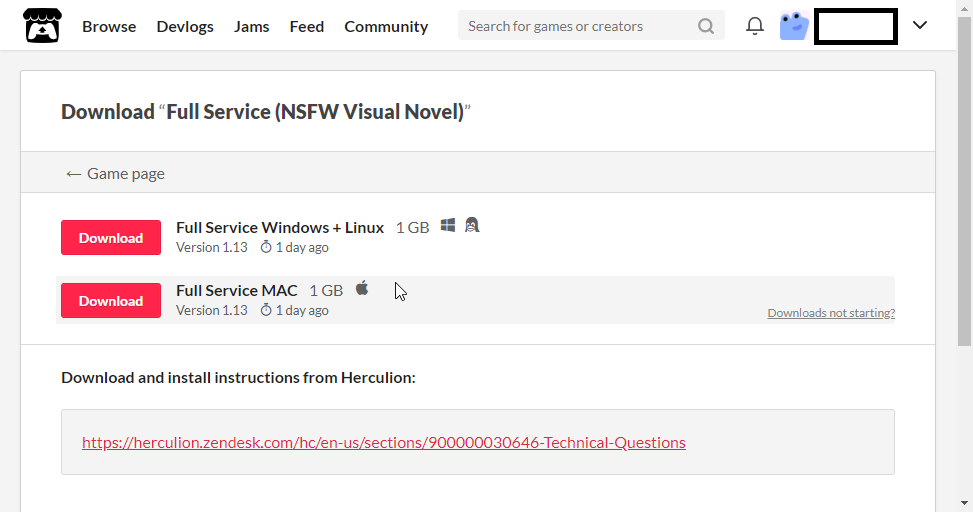 You do NOT need to buy the game again to download updates.

Get Full Service (NSFW Visual Novel)