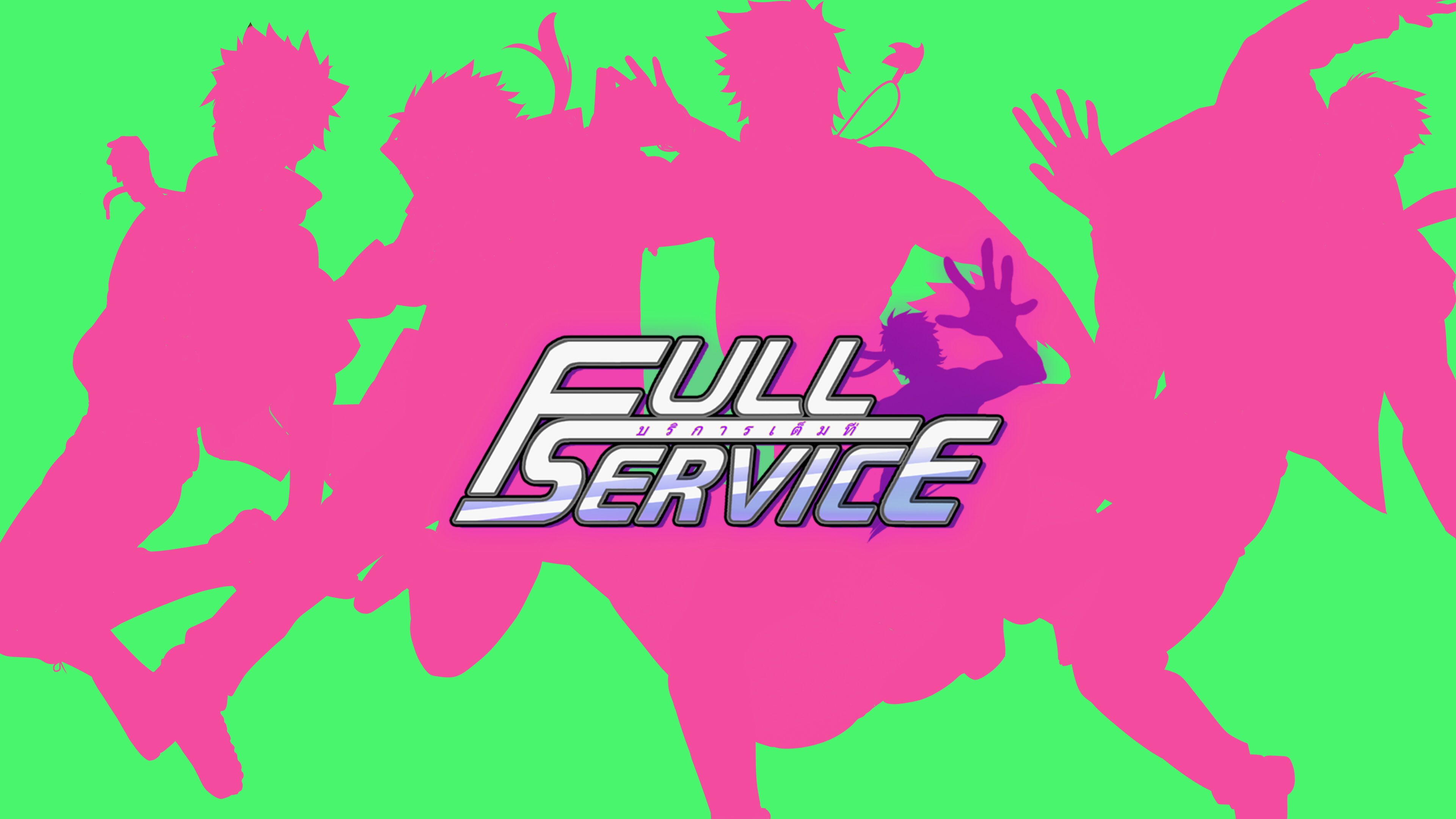 Full Service (NSFW Visual Novel)
Regarding Android Release
---
Hello there!
Here to report on the plans for the upcoming Android version. We are currently undergoing testing and applying changes to the build to optimize it for mobile devices. Due to the changes that need to be made and other factors, we have decided to make it a separate release from the PC / Mac version of the game.
Why We Are Making A Separate Release for Android
We realize that the decision to make the Android version a separate release may come as a surprise, so we want to be as transparent as possible about the challenges posed by this platform and why they have led us to this course of action.
Engine Limitations
We are planning on developing DLC for this game in the future, and the nature of the engine we used to develop the game does not allow for seamless integration of DLC for mobile versions. Thus the Android version will not allow the installation of individual DLC on top of an already-installed base game.
As we cannot implement DLC on Android, we feel our best option for addressing that problem at the moment is to release the current edition as soon as possible, then release a "Definitive" edition for Android in the far future once development of future content for this game is finished. It's up to you if you want to wait for that. While we don't feel it is ideal, there is precedent for this business model (take Square Enix, for example).
Resized Assets
In order to improve performance and reduce file size on mobile devices, we are reducing the resolution of our art (compared to the PC version) while still taking care to retain the high quality of our images.
Our reason for the reduction in size is because in its current state, the game as an Android APK still hovers around almost 2 GB in size. During testing, we found that to install the game, a user would need two to three times that amount of free space for the install process to complete without failing, not including an additional 2GB storage required to download the APK before even attempting installation.

Requiring that much free space would mean that many users would be unable to play the game on their current devices, and even those with larger devices might have to clear up a lot of space in order to install without error.
Furthermore, when the installation fails due to lack of storage, the reason is not always clear, and we feared that users would become frustrated when attempting installation. As the bulk of our file size is due to image size, we are therefore working to reduce the size of our images.
Added Effort For Testing
Android devices run on a number of different frontends and use many different screen sizes. We are therefore devoting resources to tensting on multiple different devices to ensure that we have the broadest compatibility possible.
When we find and address an error that may be limiting compatibility on one device, we have to test again on our other target devices to make sure that we didn't create a new problems by solving the original one.
In order to accommodate play on touch screens and to implement some of our revised assets, we are also rewriting sections of the game's code. These changes also require testing.
We Cannot Release This On Google Play Store
Unfortunately, our liberal display of graphic sex means that our game does not meet the Play Store's content standards. Therefore, we cannot enjoy the conveniences of having our title listed on the Play Store. Among other things, this also means that installation of the game will require downloading the APK to your device and then manually activating installation permissions in Settings.
Release Plan
We promised an Android version during our original Kickstarter campaign, and therefore those who supported us during development (Kickstarter, Paypal, and Convention buyers) will receive a link to download the APK for free once the Android port is completed. The distribution will most likely be done in the same way STEAM keys were.
Those who bought the game (and are not backers as defined above) will need to buy the Android version separately.
We are planning to release our Android as well at a slightly cheaper price point than our PC release (around $24.99) due to the above limitations. It will be primarily released on itch.io SEPARATELY FROM THE DESKTOP VERSION OF THE GAME for those who only want to play the Android version and are not concerned with owning the PC release.
What about STEAM?
We are looking into how a release could be done through STEAM, so we might see if we need to get release another game store page for it. If such a thing might be too troublesome, we might package it as DLC for the PC release. However, that would require the PC version to be in a player's library before the APK could be purchased.
So for those who ONLY WANT THE ANDROID version WHO WERE NOT ELIGIBLE FOR THE FREE COPY / ARE NOT BACKERS, we recommend buying it on itch.io when we release it here. It will be labelled as the Android version explicitly.
All players are still eligible for bug fixes and Quality of Life updates. Since we cannot release the game on a platform offering automatic updates, we will ask you to redownload the APKs and reinstall them yourselves whenever the game is updated.
Will You Be Releasing on iOS devices?
No. We explicitly mentioned back at the beginning of the Kickstarter that we have no plans for an iOS release, and that has not changed. Apple's App Store has content standards that are even more strict than Google's, and we aren't even eligible for a Play Store release! Sideloading apps on iOS devices is also very difficult, making a release outside the App Store itself impractical.
This concludes our informational update about our plans we have for the Android release of Full Service.
Please also remember that for those of you with a Windows OS phone or tablet, our game is playable on that platform, so if you have such a device mobile play is already possible. For those waiting for the Android APK version, we're continuing to work on development. For now we are working on Quality of Life Changes. So please look forward to that update!
That is all!
Get Full Service (NSFW Visual Novel)